Best advise of how to travel within Africa and accessing Safari locations in Southern and East Africa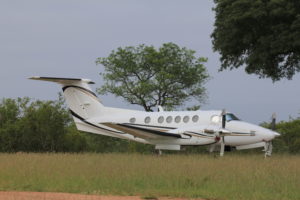 The term Safaris was coined in East Africa to describe a journey or walkabout when tribesmen took a sabbatical of discovery. They roamed the great wilderness of Africa, teaming with wildlife and rich diverse habitats. It was often considered a rite of passage to adulthood when youngsters ventured out to make their own life experiences and find their own identity.
Africa represents mystery, adventure and freedom. Encounters in the unspoiled wild habitats leave a profound memory of all who travel here. No matter the mode of travel, it is a vast place to cover.
Plan your route carefully and ensure that you are very well prepared if you intend exploring on your own.
If your time is limited and spending as much time as possible at a few prime locations is your priority, then flying in is the best way to access remote areas and private concessions. This mode of travel is ideal for high end traveler for convenience and comfort. The aerial perspective is wonderful because it gives a great sense of scale, landscape and often provides great wildlife encounters from above.
If you have the time and adventurous inclination, then traveling by road from location to location is a wonderful way to safari. It is highly recommended to travel with a bush wise, knowledgeable and experienced guide. Although we have come a long way with mapping technology and GPS devices, self drive travel still has its challenges and isn't recommended for the first time African visitor.
Without a local guide you miss out on so much interpretation of the journey which is often as fascinating as the destination.
Once you have made your way to your safari destination then you are once again faced with a choice of safari activities and experiences. The options are very diverse with various options of elephant-back, horseback and camel-back experiences to walking with lions, wilderness trails, boating and canoe safaris. The most classic way to experience the bush is still your guide and tracker team on a drive in an open Land-rover or Land-cruiser.